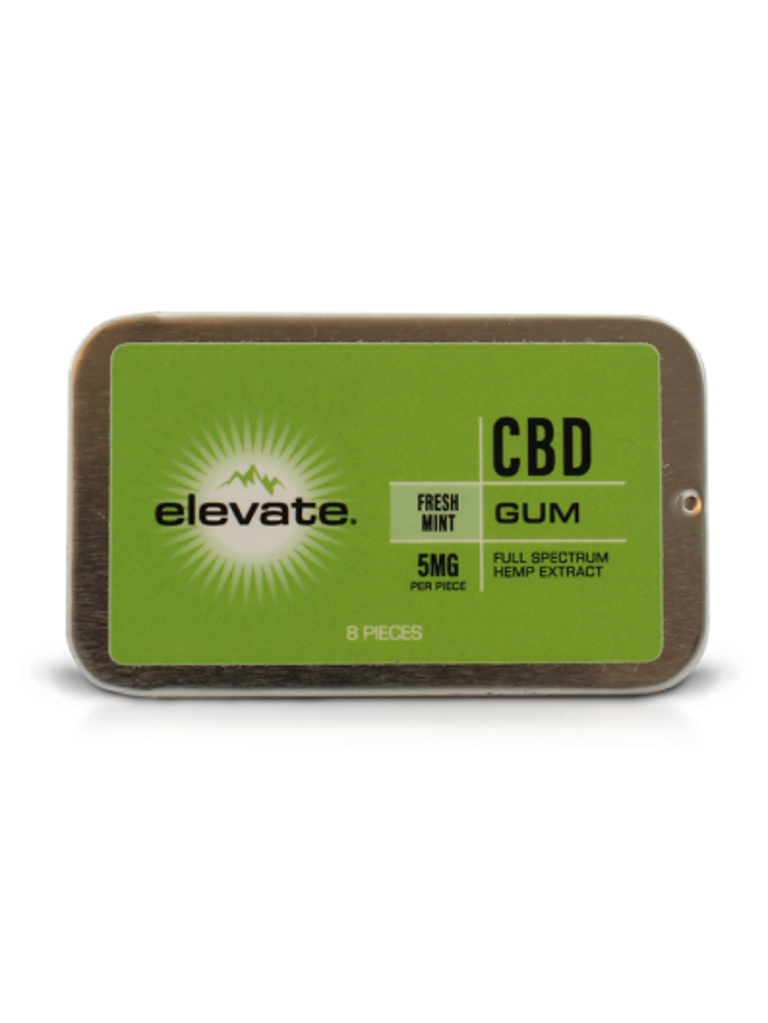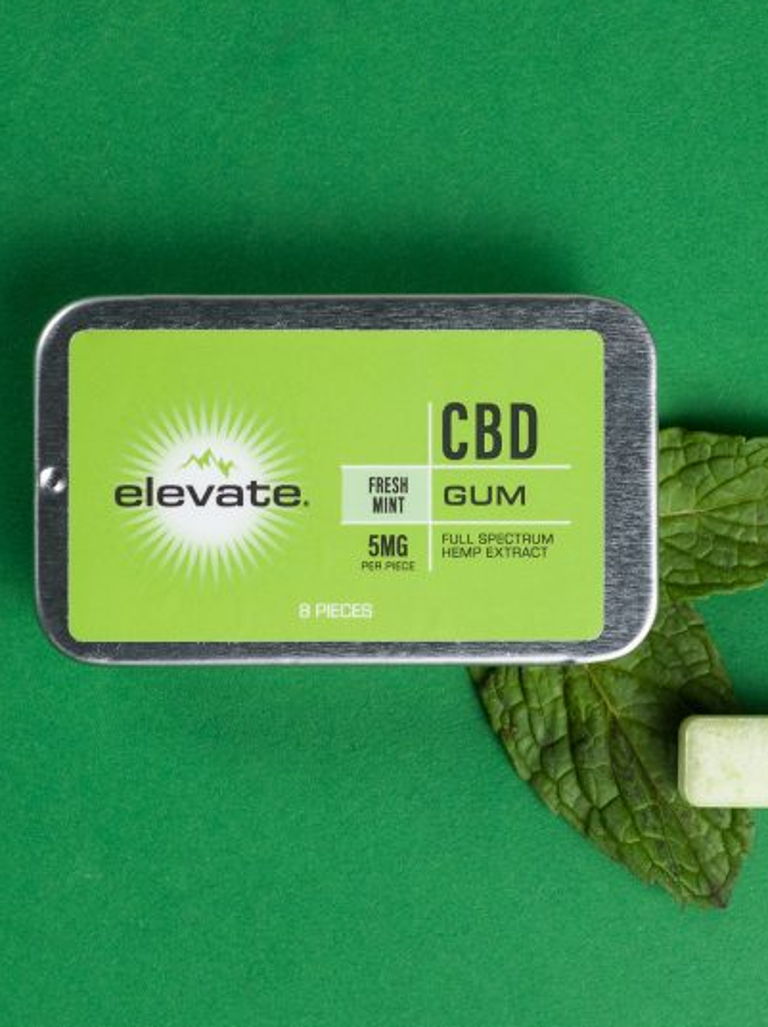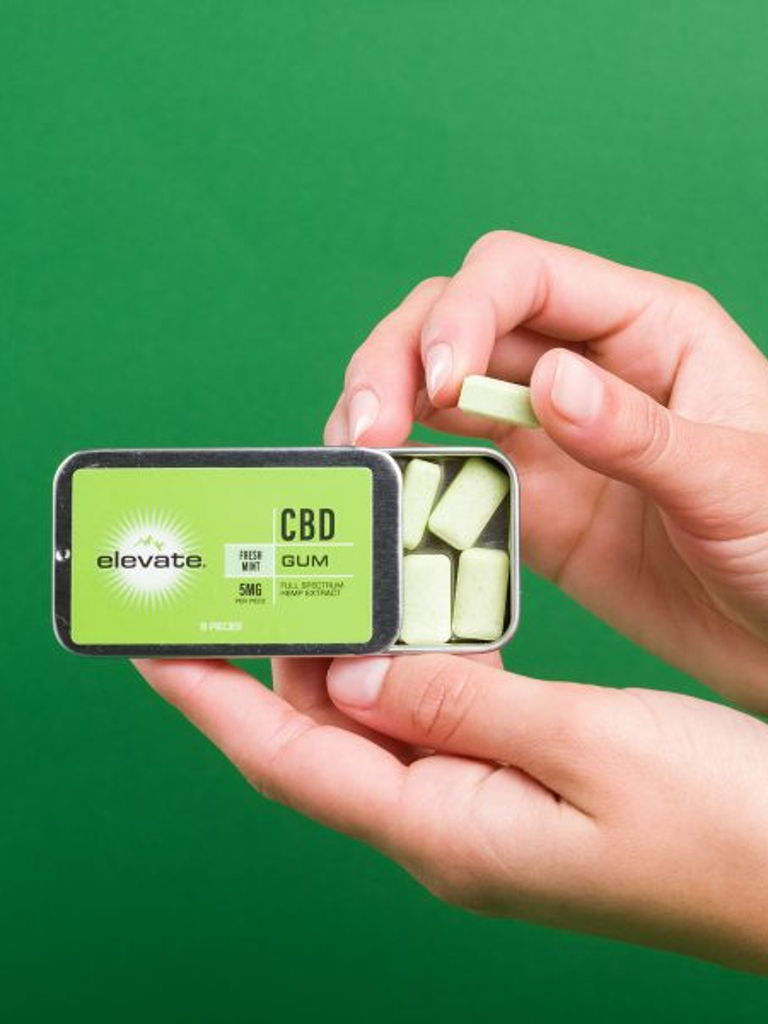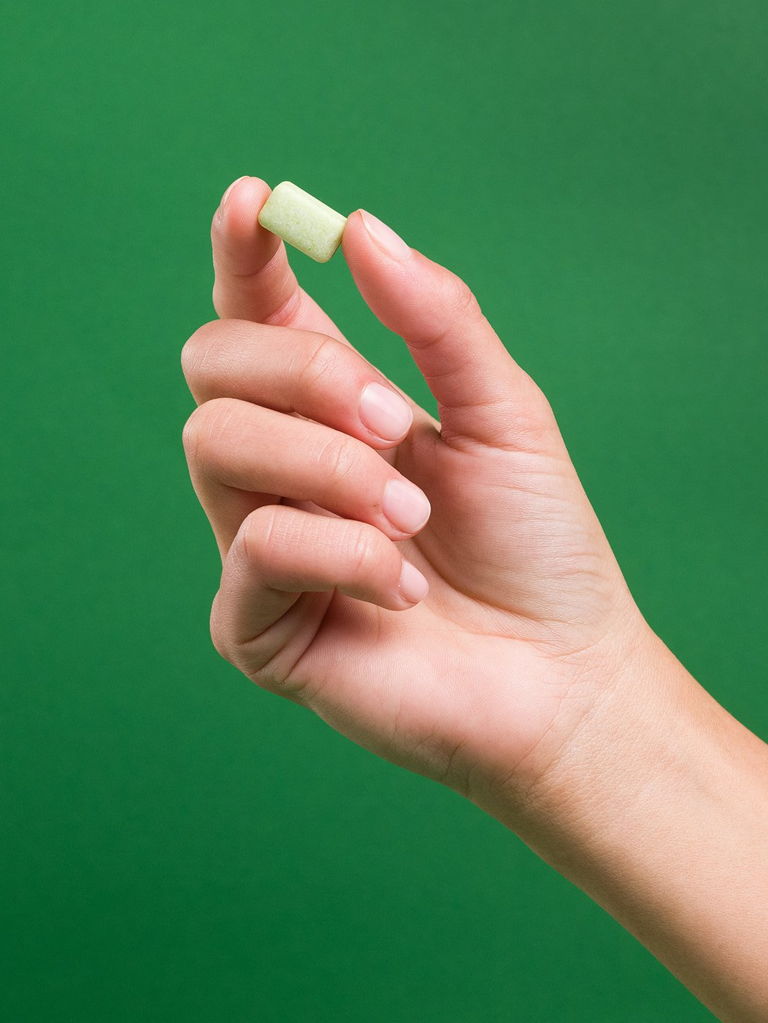 5
Reward Points
with this purchase*
CBD Fresh Mint Gum On-The-Go 8-Count 40mg
Chewing gum can be a stress and anxiety reliever. Grab Elevate CBD Gum to get the benefit of CBD when you may need it most. Available in Fresh Mint flavor with 5mg full spectrum hemp extract per piece.
Description
Key Product Facts:
Available in two sizes – 8-count on-the-go tin and 20-count bottle
Less than 0.3% THC by weight
Gluten-free; Vegan; No artificial colors
Locally sourced hemp from the northeast region of the U.S.
Produced in FDA registered, cGMP facility
Lab-tested for accurate potency, purity, quality, and safety
Activates your body's endocannabinoid receptors to promote balance
How to use:
Chew one or two pieces as desired. Our suggested usage is intended to serve as a starting point and should not be considered medical advice. We suggest daily usage for at least 2 weeks to see results.
WARNING: Do not use Elevate if you're pregnant or nursing. If you're taking medications and/or have a medical condition, please consult with a physician before use.
Ingredients
Gum Base, Maltitol, Sorbitol, Xylitol, Isomalt, Natural Flavors, Magnesium Stearate, CBD Oil with Natural Terpenes, Silicon Dioxide, Stevia Extract
QUALITY: Elevate hemp is farmed and cultivated in the U.S. Products are manufactured in FDA-registered, cGMP facilities and lab tested for accurate potency, purity, quality, and safety.


3 Reviews
When I worked last years mountain jam, I went to the booth and picked up some samples, I was pain free after that! Thank you
Great taste, discreet and portable! Better format and less messy than tinctures. Chewed 2 pieces and it provided a nice mellowing effect during a difficult day.
These are good. I keep them in my desk drawer and use them when I get stressed at work. I have to take a couple to feel relief, but that's ok to me if they work! They don't taste bad either for a hemp product. I've had some bad edibles and these are pretty good.