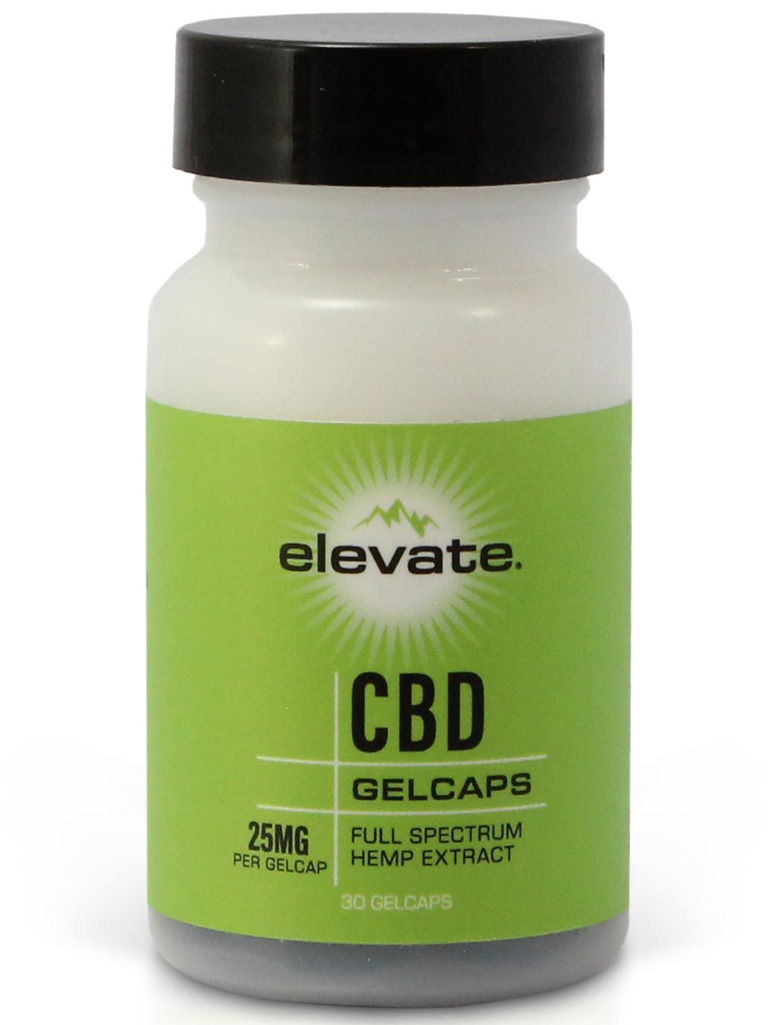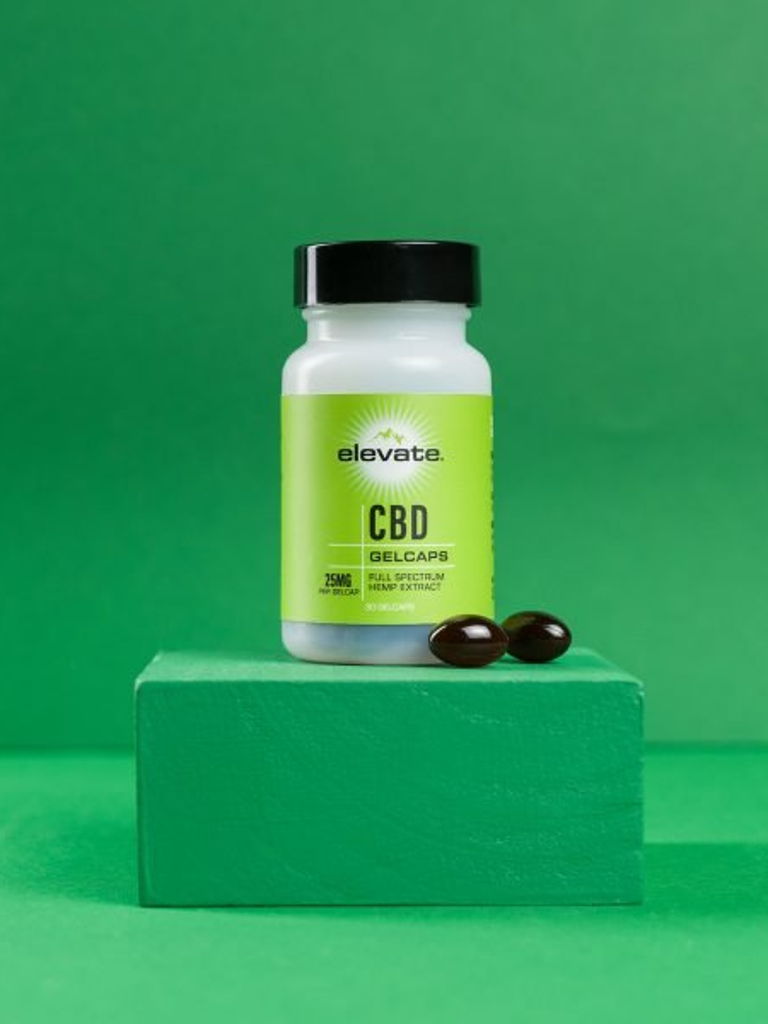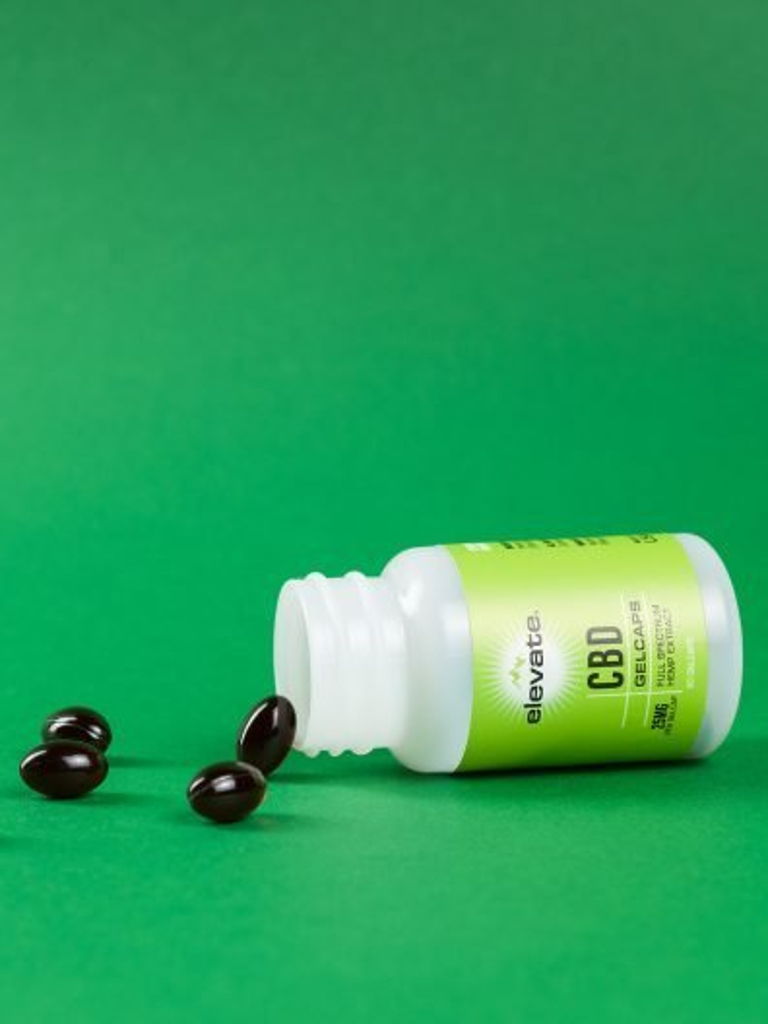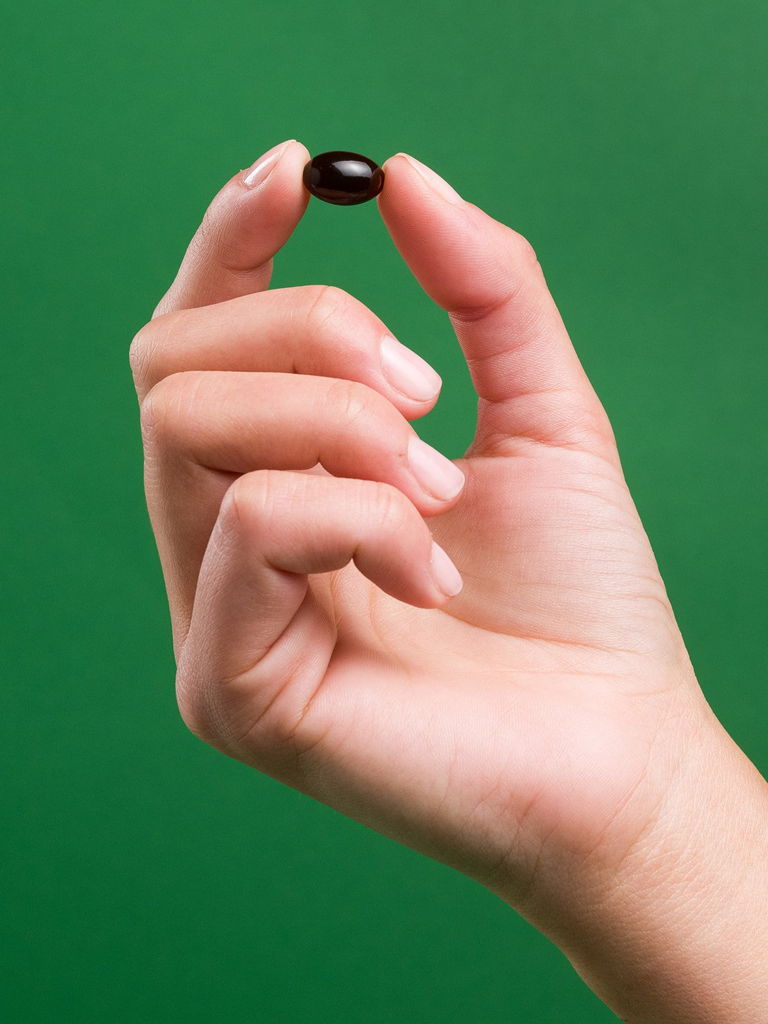 Elevate CBD Gelcaps give you a familiar way to take CBD, each gelcap contains 25mg of CBD. Easy to swallow and incorporate into your daily supplements routine.
25
Reward Points
with this purchase*
Key Product Facts
Available in 30-count bottle or 2 count travel-size pouch
25mg full spectrum hemp extract per gelcap
Less than 0.3% THC by weight
Natural ingredients; Gluten-free; No additives, preservatives or artificial ingredients
Rich in Omega 3 fatty acids and amino acids
Locally sourced hemp from the northeast region of the U.S.
Produced in FDA registered, cGMP facility
Lab-tested for accurate potency, purity, quality and safety
Activates your body's endocannabinoid receptors to promote balance
How to use
Swallow 1 gelcap with water. Repeat as desired. There is no official recommended serving size or dose for CBD. Our suggested usage is intended to serve as a starting point and should not be considered medical advice. Because metabolism varies, you may increase or decrease dosage until you find the best level for you. We suggest daily usage around the same time for at least 2 weeks to see results.
WARNING: Do not use Elevate if you're pregnant or nursing. If you're taking medications and/or have a medical condition, please consult with a physician before use.
Ingredients
Full Spectrum Hemp Extract and Casing (Fish Gelatin)
QUALITY: Elevate hemp is farmed and cultivated in the U.S. Products are manufactured in FDA-registered, cGMP facilities and lab tested for accurate potency, purity, quality, and safety.
Warning : If you are pregnant, nursing, taking medications and/or have a medical condition(s), please consult with a physician prior to use.
Reviews
The gel caps have really improved my ability to fall asleep and stay asleep throughout the night. They have a calming effect that helps my mind wind down before bed which is really nice. They are non psychoactive, and they don't leave me feeling groggy in the morning. Give them a try!
wow....I am by nature a skeptic and tough sell. Recently, I had the opportunity to trial Elevate's CBD gelcaps and got immediate relief from my various aches and pains. Also, I find that it aids sleep without leaving tired and "hungover". Include me in the converted to the benefits of CBD. Also, the FAQ's are very helpful to the uninformed and those who want a better understanding of CBD.
For some unknown reason, I was waking up at 2am every night. I was not nervous or anxious, I would just wake up for no known reason. I tried this product, one capsule before bed. I no longer wake up at 2am and I wake up feeling refreshed, no stupor effect at all.
After years of trying various sleep aids. Simply Sleep, Melatonin, Zzzquil... and the other drug store products... Nothing works as well as these CBD softgel caps for calming, and getting a good night sleep with no effect the next morning. Wish I found these 10 years ago.