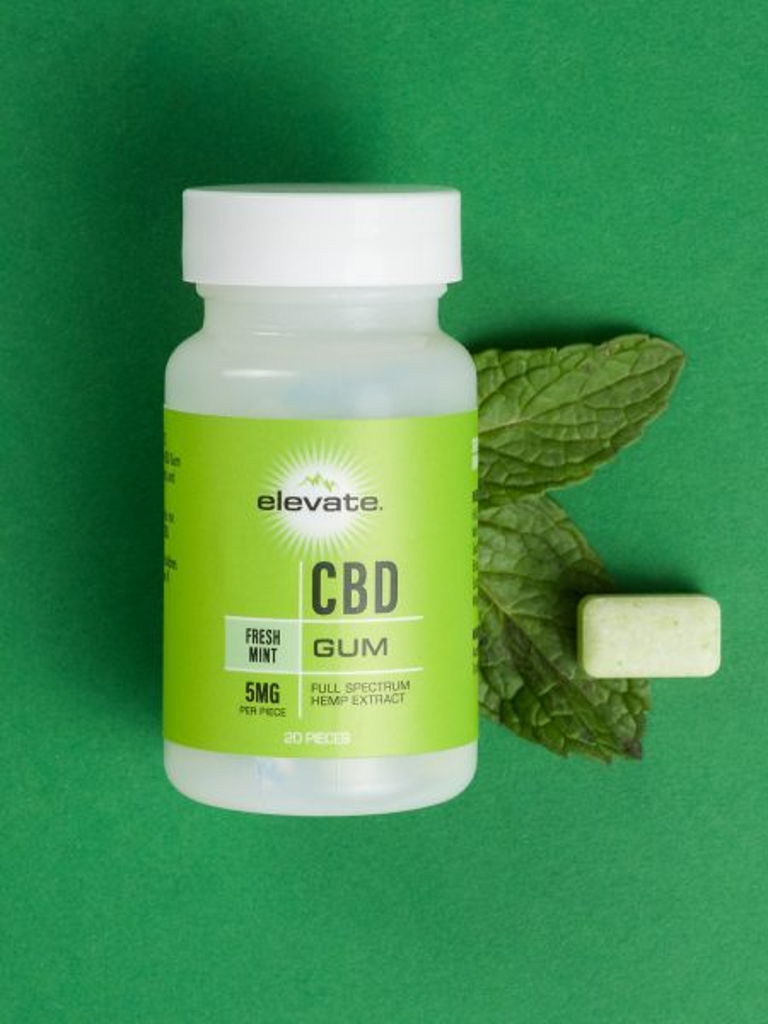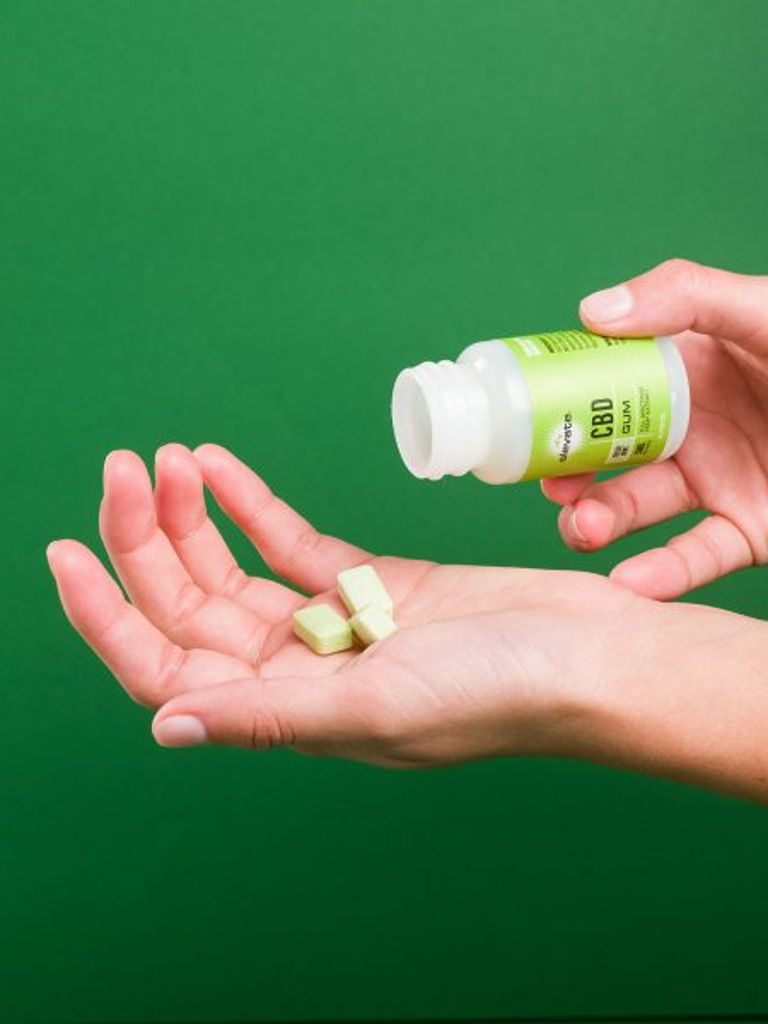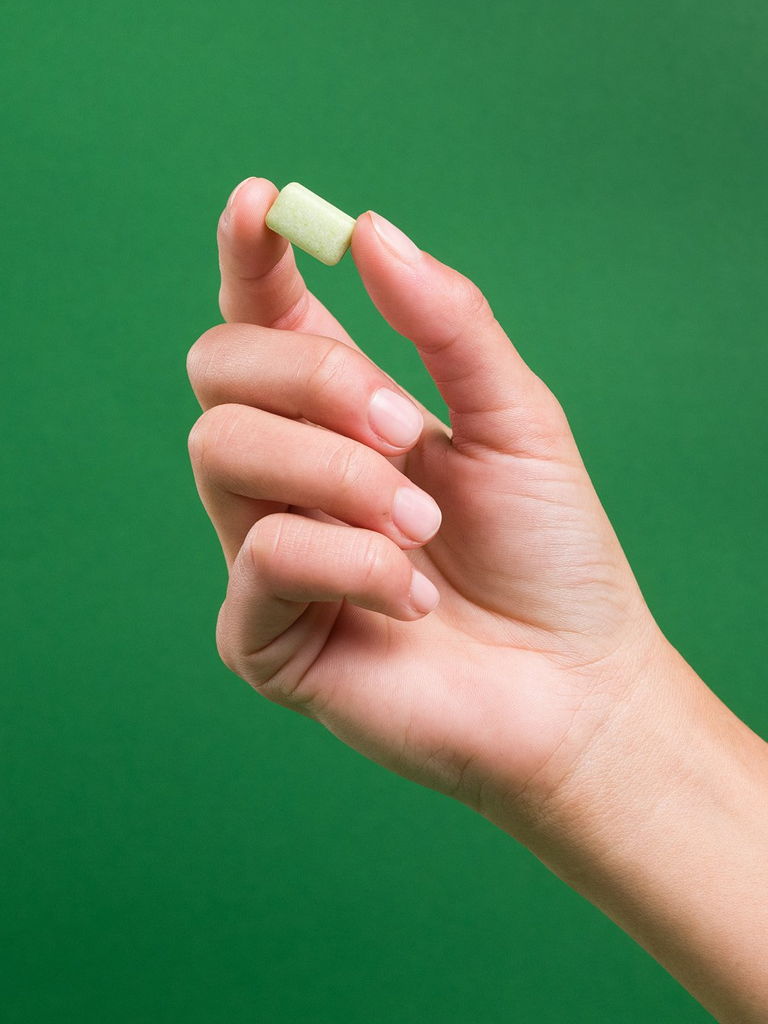 Chewing gum generally is stress and anxiety reliever, add CBD and you have a match for your toughest anxiety. Grab Elevate CBD Gum to get the benefit of CBD when you may need it most. Available in Fresh Mint flavor with 5mg full spectrum hemp extract per piece.
12
Reward Points
with this purchase*
Key Product Facts
20-count bottle, 5MG per piece
Less than 0.3% THC by weight
Gluten-free; Vegan; No artificial colors
Locally sourced hemp from the northeast region of the U.S.
Produced in FDA registered, cGMP facility
Lab-tested for accurate potency, purity, quality, and safety
Activates your body's endocannabinoid receptors to promote balance
How to use
Chew one or two pieces as desired. Our suggested usage is intended to serve as a starting point and should not be considered medical advice. We suggest daily usage for at least 2 weeks to see results.
Quality Guarantee
Elevate CBD sources its hemp in the USA. Products are manufactured in FDA-registered, cGMP facilities and are lab tested for accurate potency, purity, quality, and safety. We stand by our mission to bring you the best CBD, If you should have any issue with your purchase let us know and receive a full refund or exchange.

Ingredients
Gum Base, Maltitol, Sorbitol, Xylitol, Isomalt, Natural Flavors, Magnesium Stearate, CBD Oil with Natural Terpenes, Silicon Dioxide, Stevia Extract
Warning : If you are pregnant, nursing, taking medications and/or have a medical condition(s), please consult with a physician prior to use.
3 Reviews
I absolutely love the Elevate gum for traveling, especially plane travel. It helps with my anxiety, plus its perfect for popping my ears on ascent and descent.
Stressed out about COVID-19? Try chewing on a couple of these. The stress and cabin fever will go away. It takes that edge off. Especially if you have something or someone nagging at you.
This is possibly the best tasting mint gum I have ever had. No exaggeration. Some natural Xylitol gum gets "weird" after you chew it for a while, but this kept it's nice soft texture, and the flavor held for longer than expected. Mildly hemp-y flavor after the mint dissipates. Great way to get a small dose on the go.