Elevate Partners Obstacle Race and Endurance Brand Spartan
Elevate, a leading producer of pharmaceutical-grade hemp extract products that enhance well-being (pain relief, insomnia, anxiety, etc.), has partnered with Spartan, the world's largest obstacle race and endurance brand, to provide athletes a homeopathic, non-pharmaceutical alternative to synthetic drugs and prescription painkillers.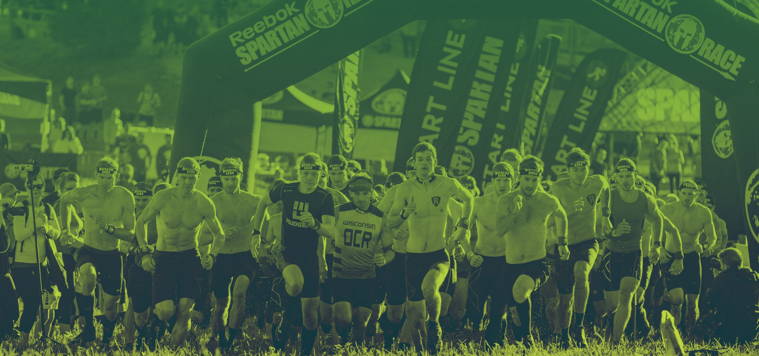 Elevate's hemp extract products signal a new day for a centuries-old treatment for pain, anxiety and sleeplessness with exciting new developments. Hemp Extract, also referred to as CBD or cannabinol interacts with the body's endocannabinoid system in a proven method of controlling pain, relieving anxiety and promoting restful sleep. Elevate's production of hemp extract products maximize the benefits by yielding impurity-free products rich in nutrients and anti-inflammatory agents that deliver an entourage effect in supporting the body's overall health, while reducing muscle aches, and pain.
Spartan events focus on sport and athleticism, pushing the bodies and minds of competitors to the limit across miles of unforgiving terrain while conquering signature obstacles… The brand focus on nutrition, balancing exercise and diet so athletes can reach new heights and attain new levels of health and fitness.
Elevate's Justin Finck, VP of Business Development, saw a kindred spirit in Spartan, saying "Spartan's athletes now have an all-natural method of enhancing their race performance and recovery that actually works and aligns with the race's overall goal of building a healthy body and mind."
More and more studies laud the many health benefits and pain-relieving effects of hemp extract, and Elevate's oral drops and sprays, gel caps, gum and mints, and topical creams offers convenient ways to enhance well-being and provide for race recovery. And Elevate's FDA-approved facilities ensure that its products meet the most exacting standards.
Elevate is proud to partner with Spartan, and to offer athletes everywhere a healthy alternative to pain management through quality hemp-oil extract. Finally, a safe, effective treatment for pain is available. For more information, check out ElevateCBD.com.
ABOUT SPARTAN
Spartan is the world's largest obstacle race and endurance brand, and the first in-sport to feature timing and global rankings. With more than 200 events across more than 30 countries in 2018, Spartan will attract more than one million global participants offering open heats for all fitness levels, along with competitive and elite heats.
The Spartan lifestyle boasts a community of more than five million passionate social media followers, health and wellness products, training and nutrition programs, and a popular NBC television series, which has made obstacle racing one of the fastest growing sports in the world. Spartan events feature races at three distances, 3+Mile/20+ Obstacle "Sprint," 8+ Mile/25+ Obstacle "Super" and 12+ Mile/30+ Obstacle "Beast," culminating in the Spartan World Championship in Lake Tahoe, Calif.
Visit Spartan.com for more information and registration.